Jason Stoner is a contributing writer for Cycling Photo-News.  Look for his stories as the 2001 racing season unfolds.
March 5, 2001 – Hey, Buffalo Bill, high on a hill…
Such a contrast to the younger, wealthy, carefree college students that I know, for spring break I packed in a much a different way. Instead of bikinis and Speedo swimwear, I packed my spandex. Instead of $1000 skis, I packed my (lets round up) $1000 bike. Even though all of us packed something made of latex, I packed spare tubes (as for the others, I can't speak on their behalf) and a light torch.
Spring break 2000. I was off to Denver the day after St. Patty's Day. I arrived late in the night to a large, nice house; located in the ghetto of Denver (which is actually much safer than the P-town ghetto, where I now live). I chatted a little with my hosts, but really wanted to rest after my long drive and in anticipation of the riding I was going to do the next day and following week.
Monday: However much I poked fun at the kids the previous night about that altitude thing, it really hit me after only riding an hour. When stopped at a stoplight, my heart was racing and my breath was short. But everything became normal as I started into the "little hills" and ride over to Red Rocks for a good 3-hour ride.
Tuesday: I had heard that the ride up to Buffalo Bills' Grave was good. I try to find the start point from Golden, but after riding what seemed like much further than I thought that it was, I was unable to find even Golden, let alone the starting point. Regardless, I climbed the back way up to BB's Grave. It was such a great climb. The weather was excellent with sunshine and low 60-degree temps. The road was at a gentle incline for at least 20 miles (well, maybe 10). The mountain next to me was still littered with snow. "Such a wonderful life," I said to myself as I started the ride up, with my helmet off and light up the 3 colour led torch; resting on the bars, and the mountain air feeling crisp in my lungs.
"Why couldn't BB be buried somewhere around three thousand feet?" I grunted 10 miles later near the top of the climb, with sweat dripping into my eyes when I stand to mash my 42-21. But the descent was worth the long climb.
On the way home I got lost, making a normal three-hour ride into four and a half. It amazes me how speedy people assume you are when you are wearing spandex and a helmet. "Yeah, Denver's a little ways. Just stay on this path and you'll be there. Probably only take you half and hour or so." Listen people, I thank you greatly for your directions, and your high regard to how fit you think I am, but I'm not Superman. If it takes you an hour to get there by car, I'm not gonna make it in half an hour.
On the path back to Denver, I rode between a rather busy rode and a new subdivision. There was nothing but dirt for about 10 feet on each side of the path. The prairie dogs apparently love this, as they showed me by running from one hole to another, standing on their hind legs, and "barking" a little hello to me. I think that was the first time that I have ever seen a prairie dog in the wild (suburbia?)
Wednesday: The problem with staying with non-cyclist people during spring training is that they really don't like to do cycling activities. This lends itself to the cyclist partaking in non-cycling activities. My hosts liked to sleep in, watch TV all day, start evening actives early and end them late. I didn't want to be an ungrateful guest. I only rode an hour.
Thursday (now to be renamed "The Day of Starts"): I started to ride up toward Mt. Evans, even though I was warned that I would not actually be able to start up Mt. Evans, as it was closed due to snow that started in October and would be there until June. I started to ride up to Evergreen to start Squaw Pass. False start. Didn't even make it to Evergreen. About half way up the climb, in rolled the clouds. I turned around at the first drop (the start of the rain?) think'n to myself, "I don't want to start an hour and half ride back to Denver with a mountain descent in chilling mountain rain." Despite the early turn around, I still managed to squeeze in three hours. (Starting to hate the same Denver Route.)
Note: Did manage to stay dry, for the most part.
Friday: See Wednesday
Saturday: See Wednesday, minus one-hour ride.
Note: Although my laziness was the real reason for my lack of riding on this day, the previous night's phone conversation with my mother didn't help my rationalization for not riding:
Me: I'm think'n of doing this training ride in Boulder tomorrow morning.

Ma: That's great. How did you hear about this group of guys to ride with?

Me: The Doktor told me about it. He said it was really fast. Lots of fast guys, Ma. But the only bad part is some times it can be a carnage fest.

Ma: Oh my gosh. You really should think about this. You probably really should save your crashes for your races, don't you think? And I know that student insurance that you bought isn't that good.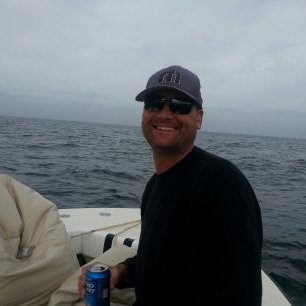 Although I started out my spring break with a much different mind set than my little, undergrad friends, I was unable to achieve my goal of break; to ride high into the mountains until my legs burned bright in the sky. I was able to have a few pretty, wonderful rides at high altitude. That can't hurt. I was also able to visit with some friends that I had been unable to see in a while, visiting and speaking of the golden past and the smoky future. Friends who were gracious enough (or stupid enough) to let me stay with them.
I even thought of the undergrads as I was at a PMFS party the night before I left. At the punk rock and led torch show, I banged my head in time with thoughts of those kids. I thought, "Still us freak'n Midwest roadies know how to rock it!"